Australia's support for COVID-19 preparedness and response in Sri Lanka
The strong friendship between Australia and Sri Lanka goes back more than 70 years. In the unprecedented global crisis unfolding as a result of the COVID-19 pandemic, it's more important than ever that friends continue to support each other. Australia assisted Sri Lanka after the 2004 Tsunami, floods in 2015 to 2019, and the 2019 Easter attacks – and our support will continue into the future.
Australia wants to keep our region safe, stable, prosperous and resilient. The COVID-19 pandemic represents a significant challenge for governments and communities globally - including Australia. Our support will help Sri Lanka prepare for, and prevent, the spread of COVID-19, and to manage the social and economic impacts to come.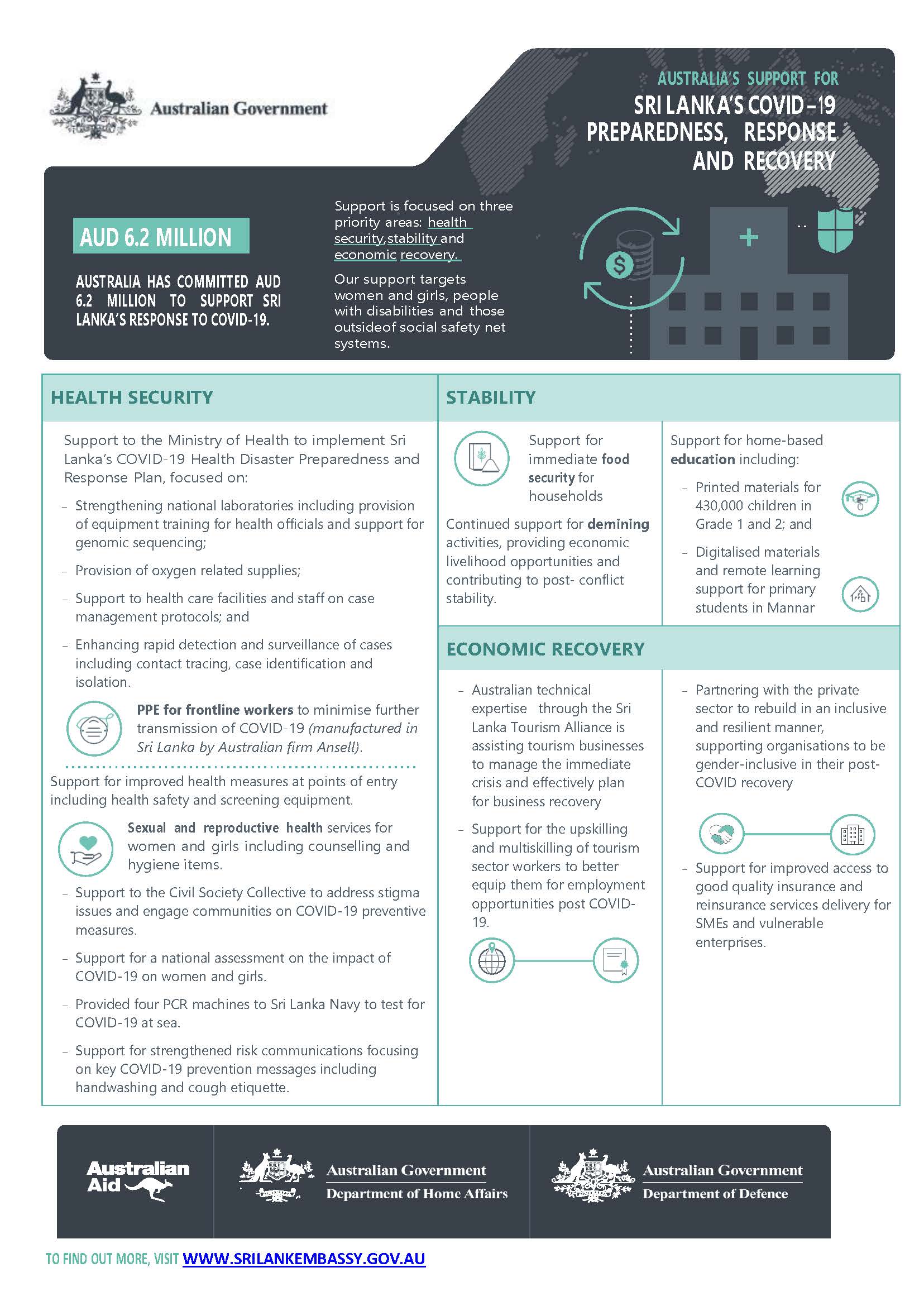 Australia's support to Sri Lanka
Australia has committed AUD 11.7 million to support Sri Lanka's response to COVID-19. Australia has been quick to respond to the Sri Lankan Government's requests for support and to the needs of communities. Our development programs have reprioritised activities to meet the immediate needs of the government, economic partners and the Sri Lankan community. We have partnered with UN agencies and local partners to identify priorities and coordinate our response.
Our assistance is focused on three priority areas:
· Health;
· Stability and resilience of communities; and
· Economic recovery
Our support targets the most vulnerable and those facing the greatest socio-economic shocks.
Health
Australia partnered with the WHO and the Ministry of Health to meet the needs of the public health system. This includes the provision of equipment to strengthen laboratories and improve case management and contact tracing, and PPE to protect frontline workers. We have provided sanitary and hygiene items to over 6,000 households, and provided support to victims of gender based violence through the Family Health Bureau.
More information can be found here.
Stability and resilience of communities
On stability and resilience, Australia's support focuses on food security and social protection. Our local partners have provided essential goods such as food and cash to communities outside of formal safety net systems. This includes in the Northern and Eastern provinces, where we have supported households with ration packs and small cash transfers to small businesses. We also providing support to the Ministry of Education through the WFP to provide take-home food rations for children that would usually receive meals through the School Meal Program (closed due to curfew).
Economic recovery
Australia is supporting the tourism sector to get back on its feet. Australian technical expertise is working with the Sri Lanka Tourism Alliance develop a series of webinars to assist tourism businesses to manage the immediate crisis and effectively plan for business recovery. Our Skills for Inclusive Growth program is continuing to support the multiskilling of tourism sector workers to better equip them for employment opportunities post COVID-19. Our Women in Work program is partnering with the private sector to rebuild in an inclusive and resilient manner, supporting organisations to be gender-inclusive in their post-COVID recovery.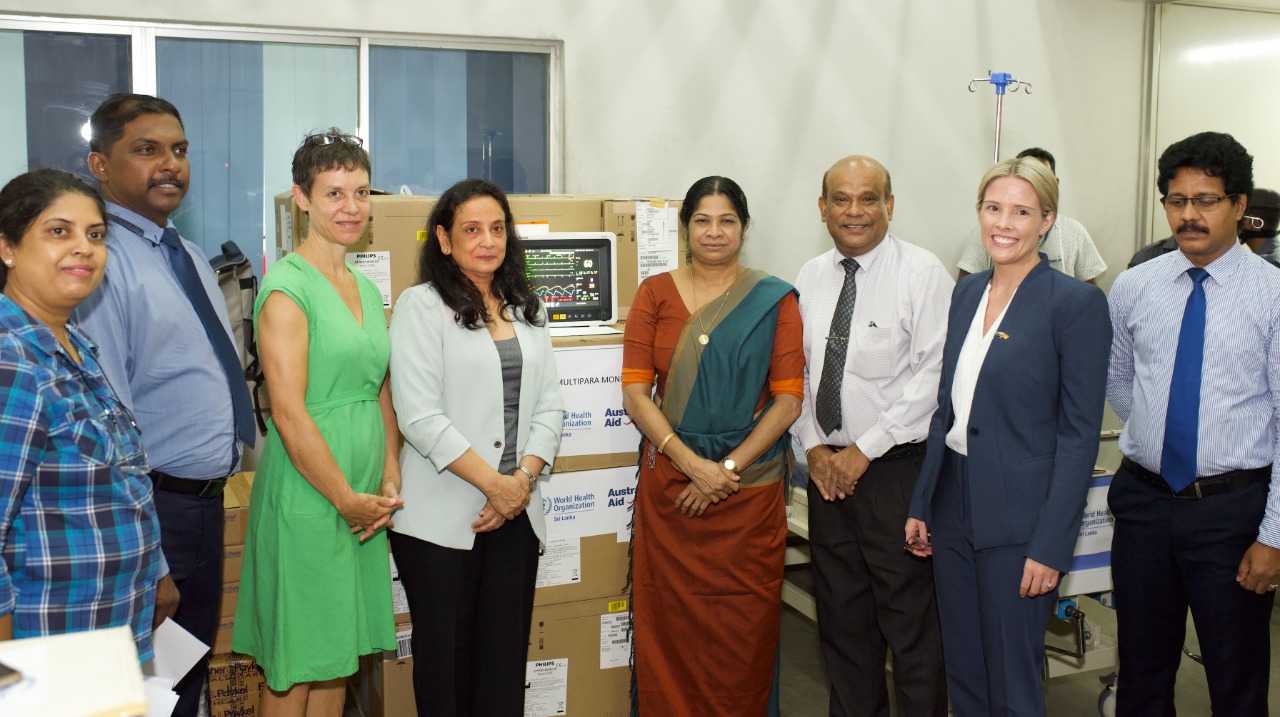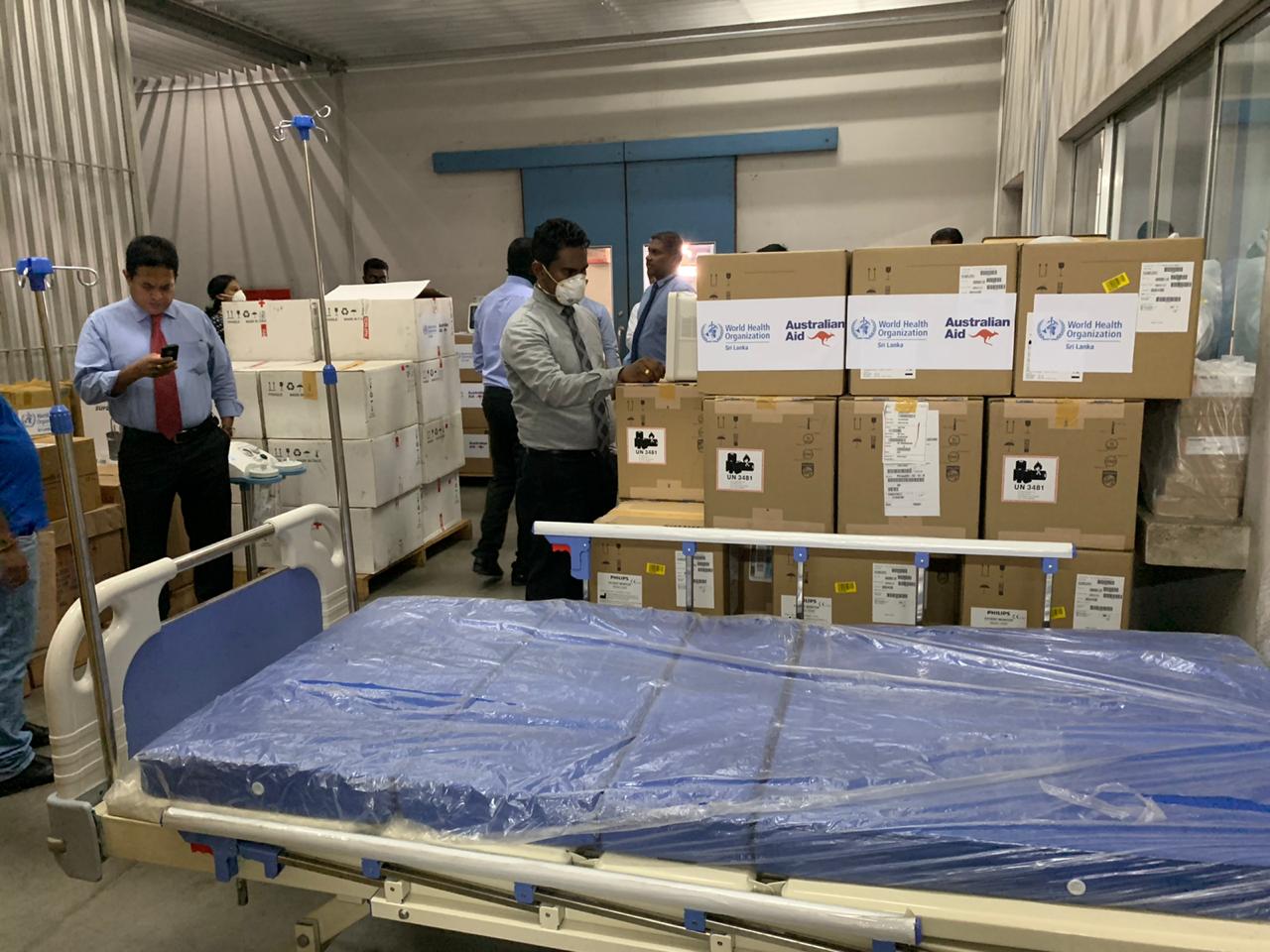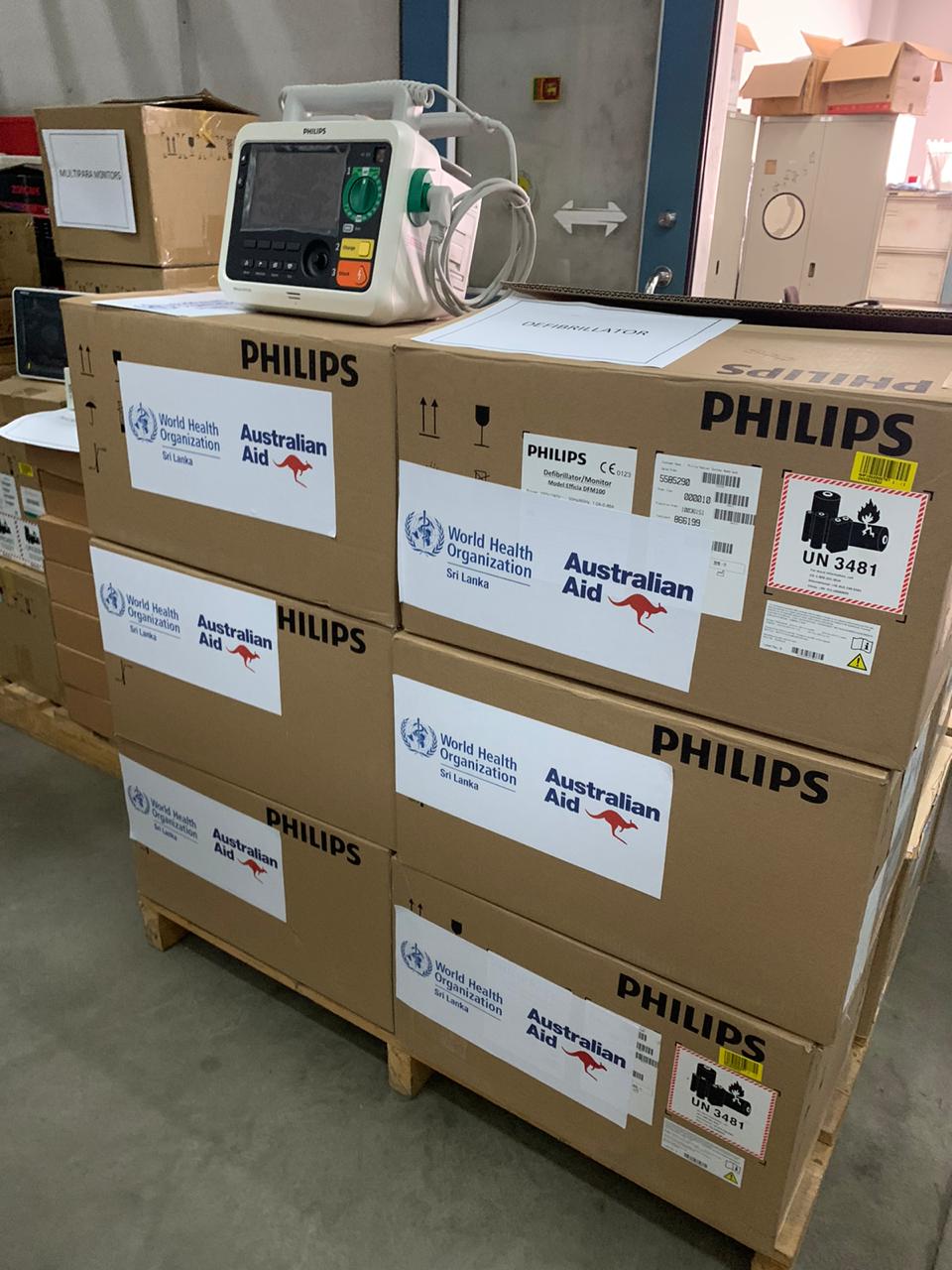 DFAT, WHO and Ministry of Health officials at the handover of medical equipment (Photo Credit: WHO)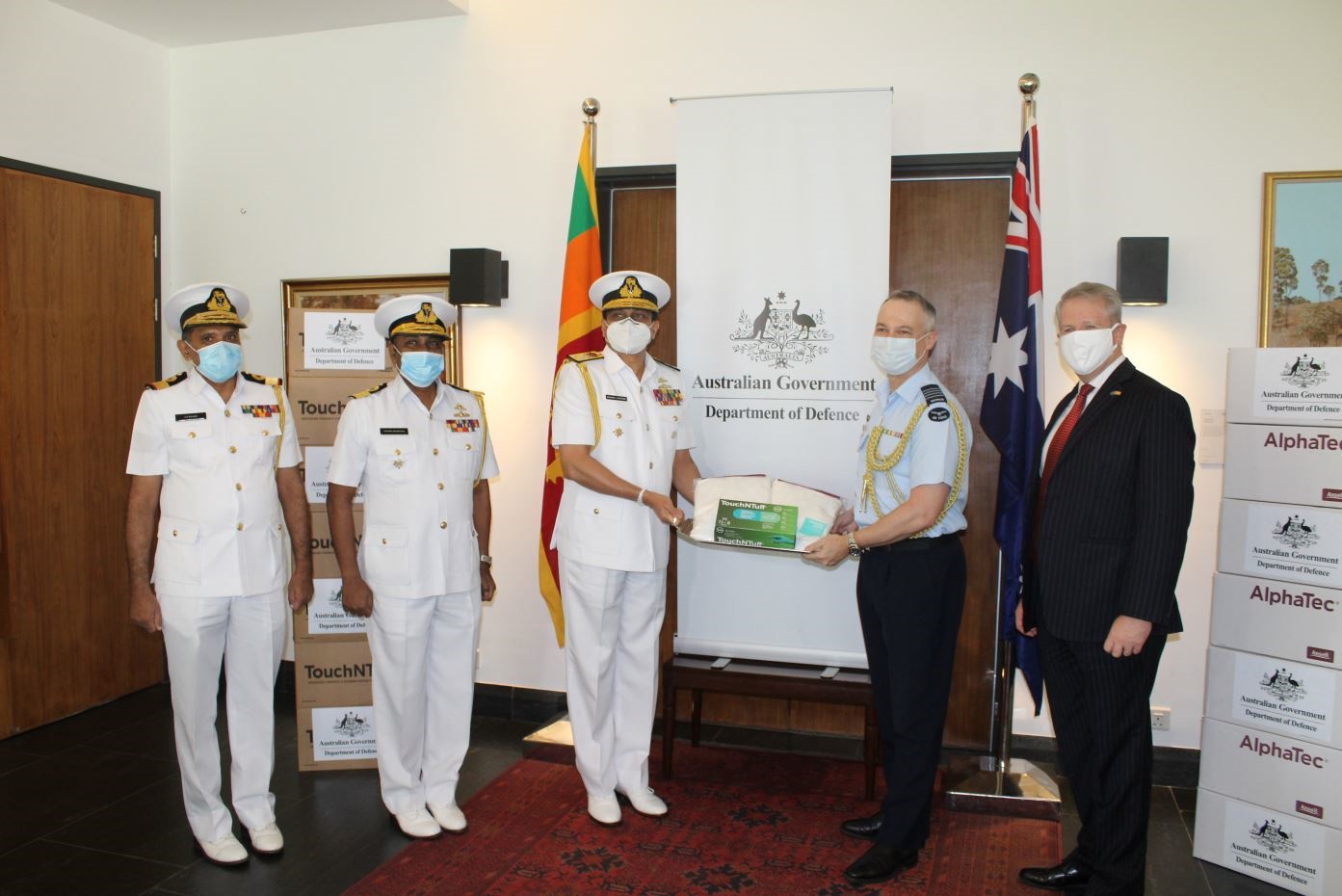 Australia\'s Department of Defence handover Personal Protective Equipment (PPE) to the Commander Sri Lankan Navy Vice Admiral Nishantha Ulugetenne for use by Sri Lanka's armed forces in their effort to counter COVID-19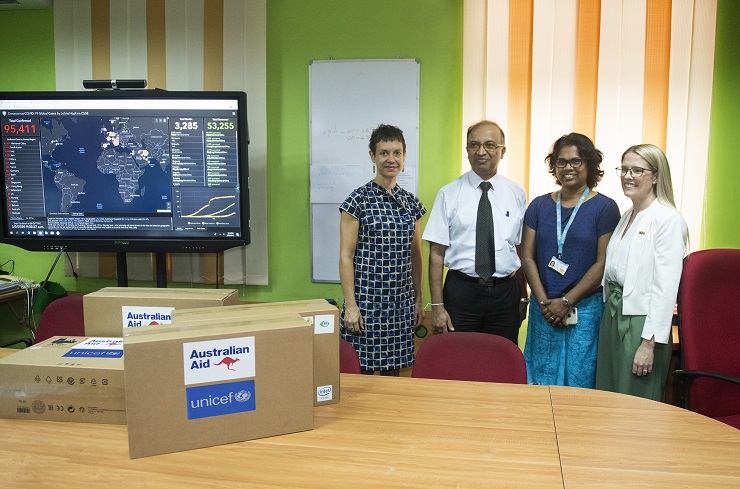 DFAT, UNICEF and Dr Herath from the Disaster Preparedness & Response Division of the Ministry of Health, Nutrition & Indigenous Medicine at the handover of medical equipment (Photo Credit: UNICEF)
Key prevention messages developed by UNICEF and WHO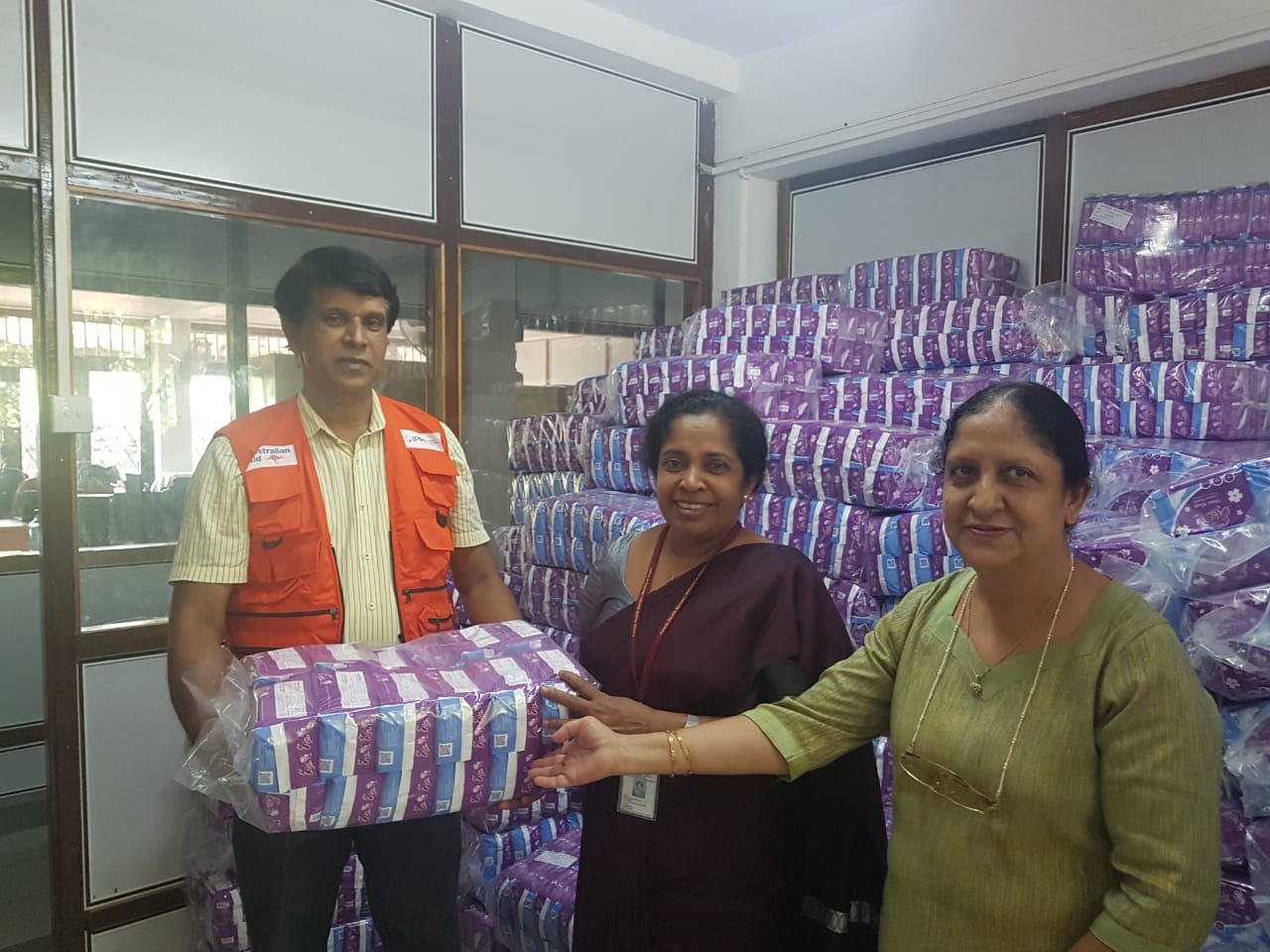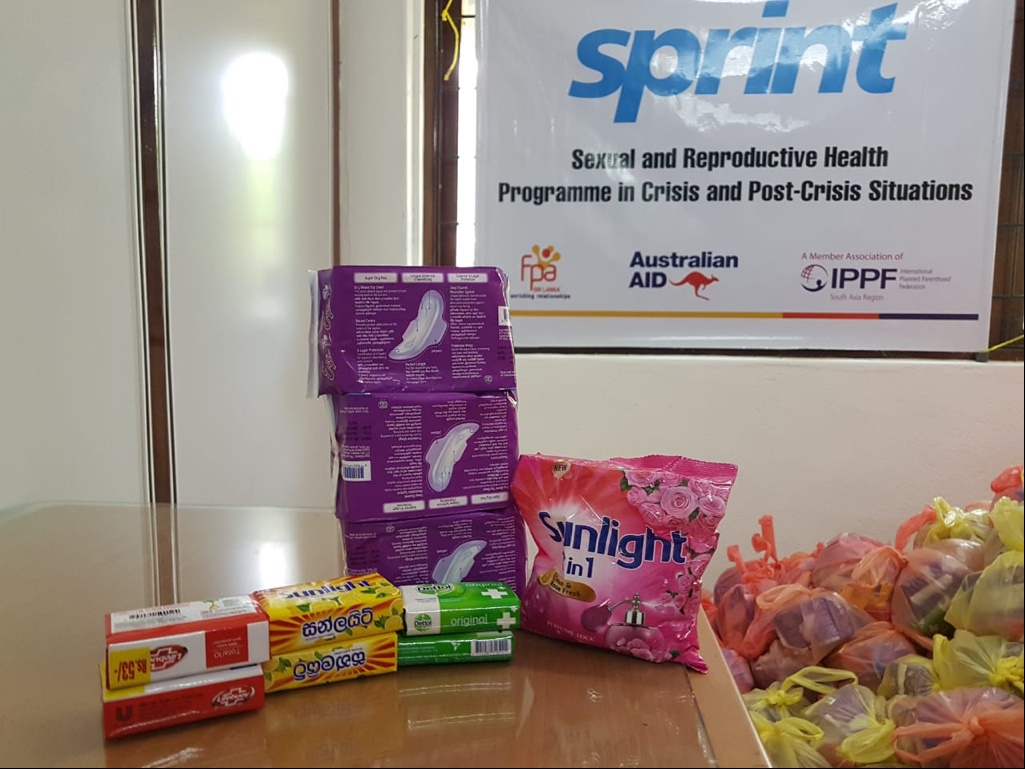 Family Planning Association and Family Health Bureau officials at the handover of hygiene items and contents of COVID-19 hygiene kits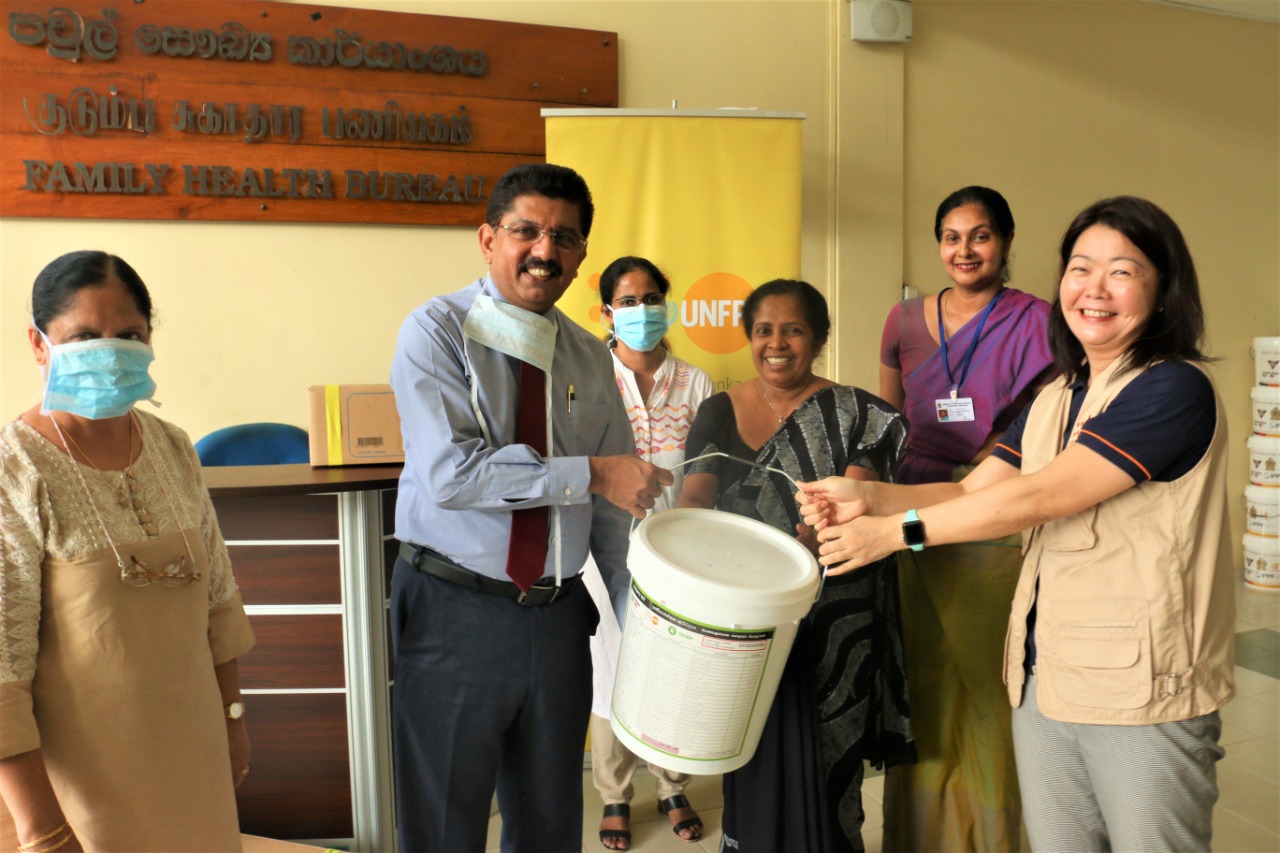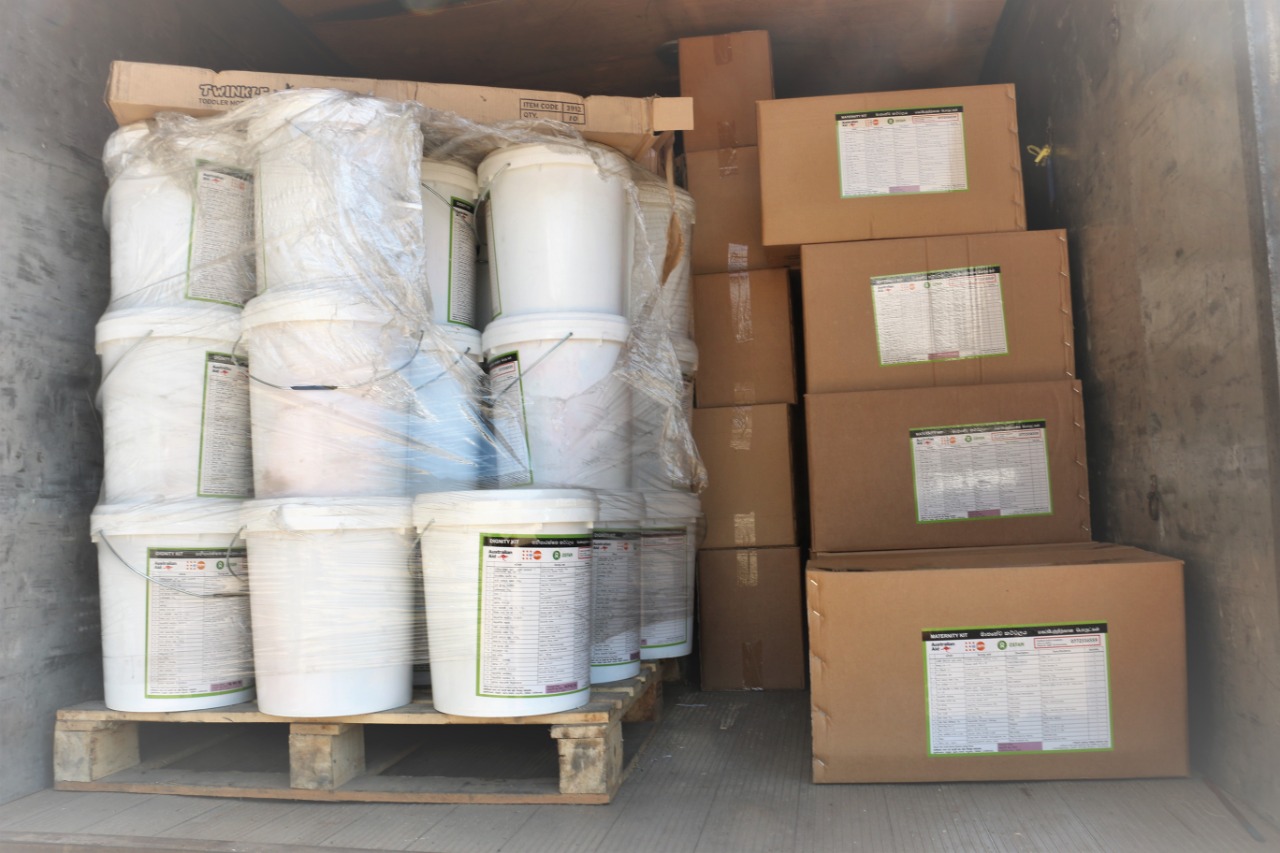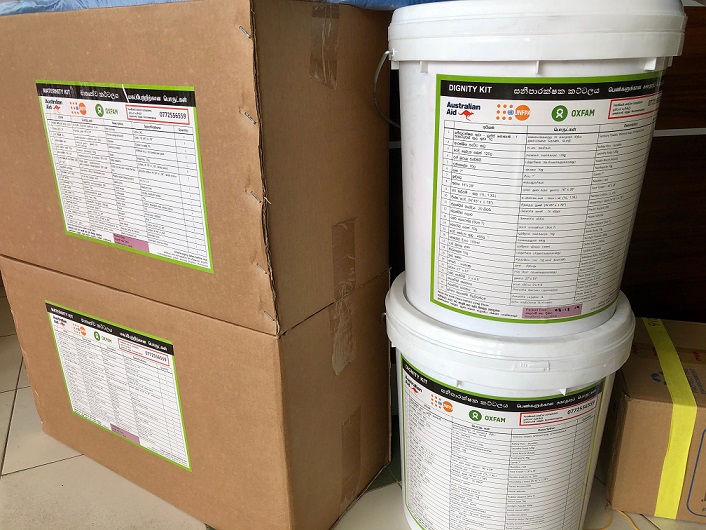 UNFPA, Oxfam and MoH officials at the handover of dignity and maternity kits (Photo credit: UNFPA)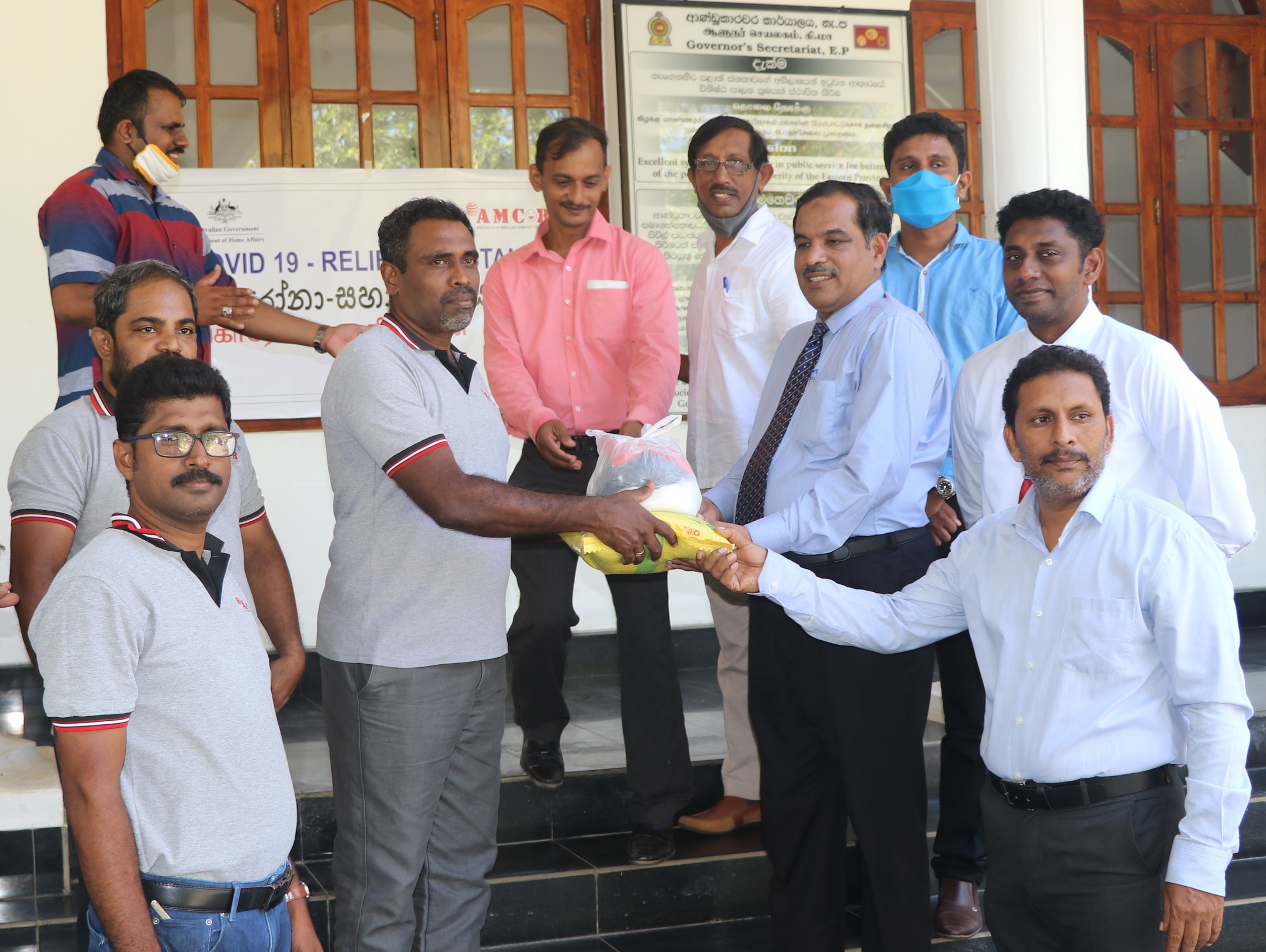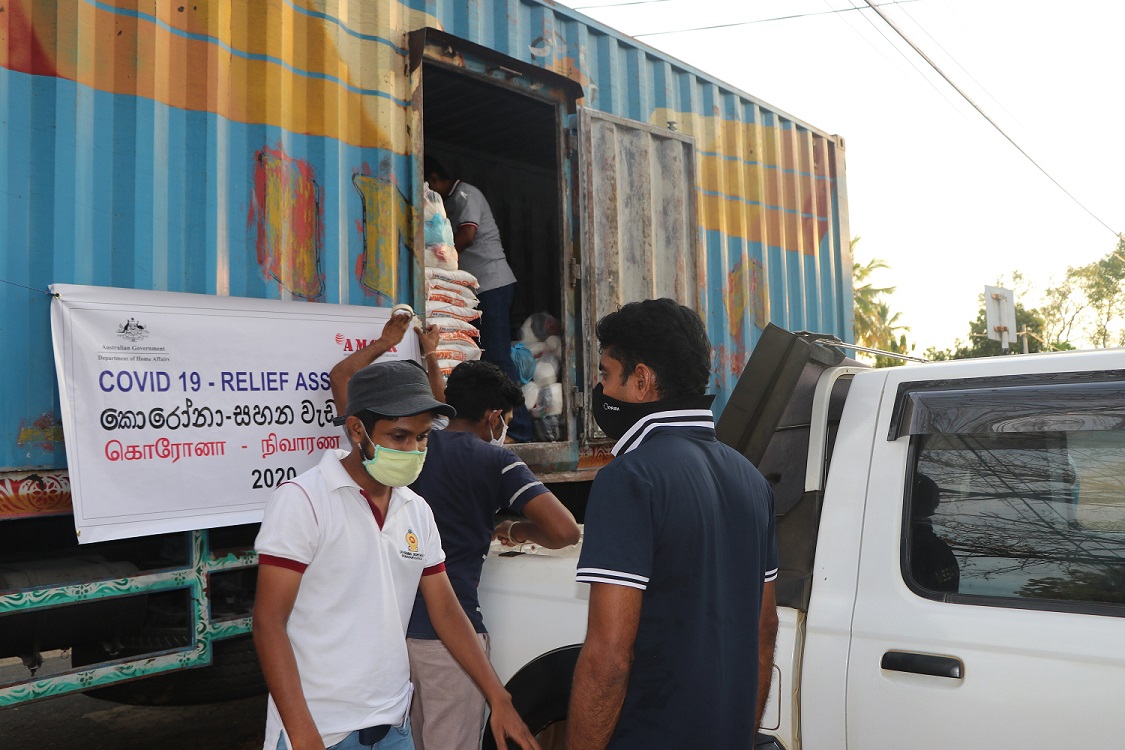 AMCOR launching the project at the Eastern Provincial Governor's Office, handing over a food pack to the Secretary to the Provincial Health Ministry Mr Ansar on behalf of the Governor. (Photo Credit: AMCOR)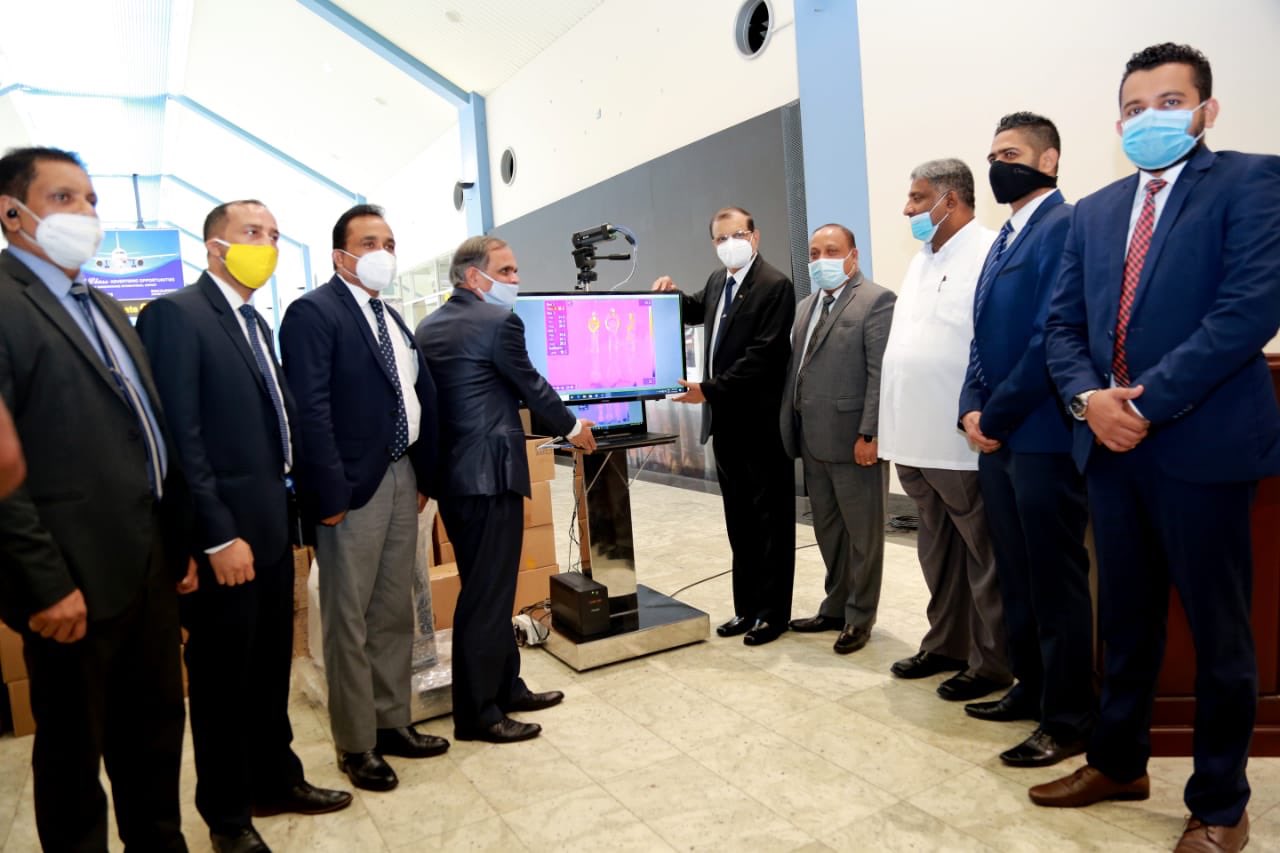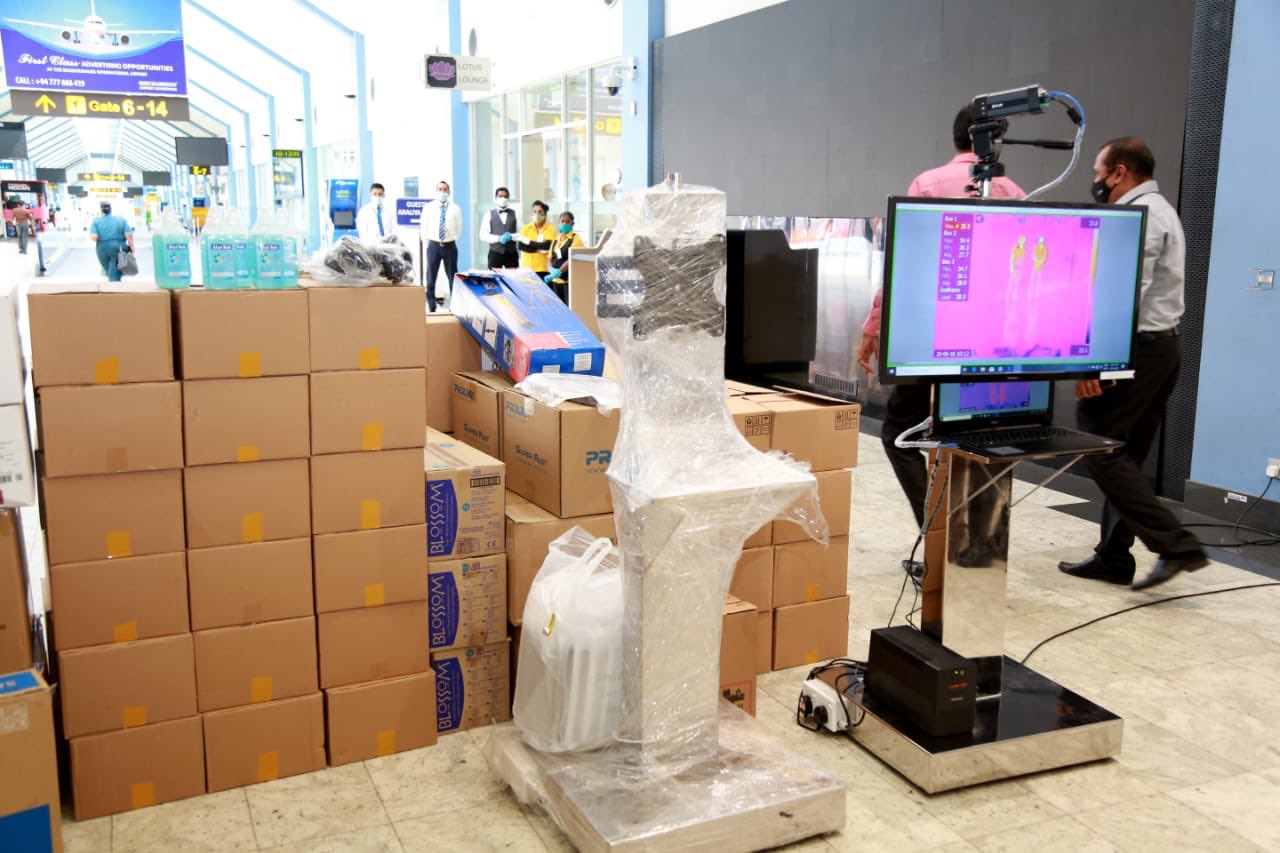 Australia\'s Department of Home Affairs partnered with IOM to provide health screening equipment for arrivals at BIA