Development Cooperation
Australian Aid
The Australian Government's overseas aid program is improving the lives of millions of people in developing countries. Australia is working with the governments and people of developing countries to deliver aid where it is most needed and most effective.
The strong friendship between Australia and Sri Lanka goes back more than 70 years. In the unprecedented global crisis unfolding as a result of the COVID-19 pandemic, it's more important than ever that friends continue to support each other. The COVID-19 pandemic represents a significant challenge for governments and communities globally - including Australia. Our support will help Sri Lanka prepare for, and prevent, the spread of COVID-19, and to manage the social and economic impacts to come.
More details on our support can be found here.
Australia's Support for Sri Lanka's Economic Crisis
In response to Sri Lanka's economic crisis, Australia is providing $75 million in Official Development Assistance (ODA) through a combination of emergency funding to UN agencies and re-programmed efforts through Australia development cooperation program in Sri Lanka.
Fact sheet on Australia's support for Sri Lanka's economic crisis
Strengthening Governance

Australia is supporting more inclusive, efficient and accountable governance systems in partnership with the Government of Sri Lanka. Through our partners, the programs aim to contribute to improved evidence-based policy and decision-making, better service delivery, and improved voice and agency particularly for marginalised groups.
Australia's partnership with the World Bank seeks to eliminate barriers to economic growth and provide improved macroeconomic stability in areas such as trade facilitation and improving the investment climate. The Asia Foundation is strengthening subnational governance and improving service delivery particularly in the areas of public finance management, business facilitation, and social protection. The International Foundation for Electoral Systems program supports greater voice, agency and representation in democratic processes at the subnational level for women, youth and people with disabilities. Australia also supports a wide range of civil society including partners such as Sri Lankan Press Institute, Sri Lankan Evaluation Association, Verite Research and the International Centre for Ethnic Studies.

The Direct Aid Program
Australia's Direct Aid Program (DAP) is a small grants program that works with local communities to reduce poverty and achieve sustainable development. It sits alongside Australia's long-term development strategy for Sri Lanka and plays an important role in supporting local community efforts towards poverty reduction. In 2023, A$435,000 was awarded across 8 projects.
The Direct Aid Program Brochure
Stories of Development: the Direct Aid Program in Sri Lanka
Getting a fair price at the market
Vythilingam Navaranjithamani, a small-scale farmer who sells her produce at the Atchuvely market in Jaffna District, is determined that she and other farmers get a fair price for their hard work.
Thanks to a new agricultural collection centre, funded by the Australian Government and hosted by Atchuvely Multi-Purpose Co-Operative Society, that's exactly what they get. The centre is funded under the Australian Government's Direct Aid Program, as part of Australia's support for stability and economic recovery from the COVID-19 pandemic in Sri Lanka, which directly benefits the most vulnerable and marginalised.
Navaranjithamani cultivates a variety of produce on 1.25 acres of land – a mix of her own and her relatives – to make ends meet.
"I harvest the evening before and start out at 5am. I take up to 35kg of fresh produce on my bicycle to Atchuvely market," she says.
Prior to the establishment of the collection centre, Navaranjithamani encountered a market place dominated by men and traders who excluded her, leaving her sales to last. She would either receive a low price or wouldn't be able to sell her crops, and traders would deduct money from her sale price to account for waste and their commission.
"The new collection centre doesn't do any of these things, so I benefit in several ways," she says.
Navaranjithamani knows there is more work to do to ensure the collection centre can sustain itself in the long term.
"It's early days, so not everyone knows about the centre, but we will talk directly with farmers so they understand the benefits," she says.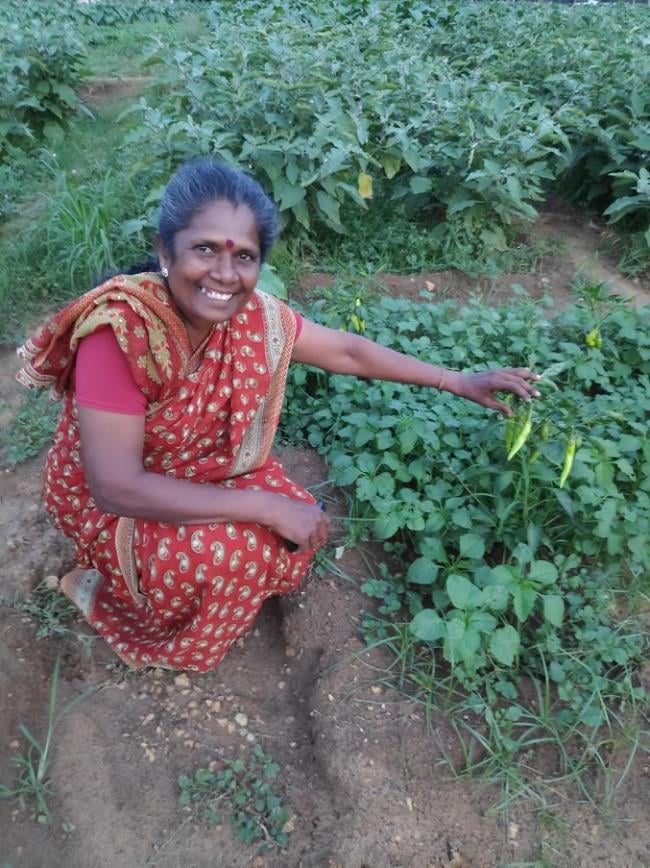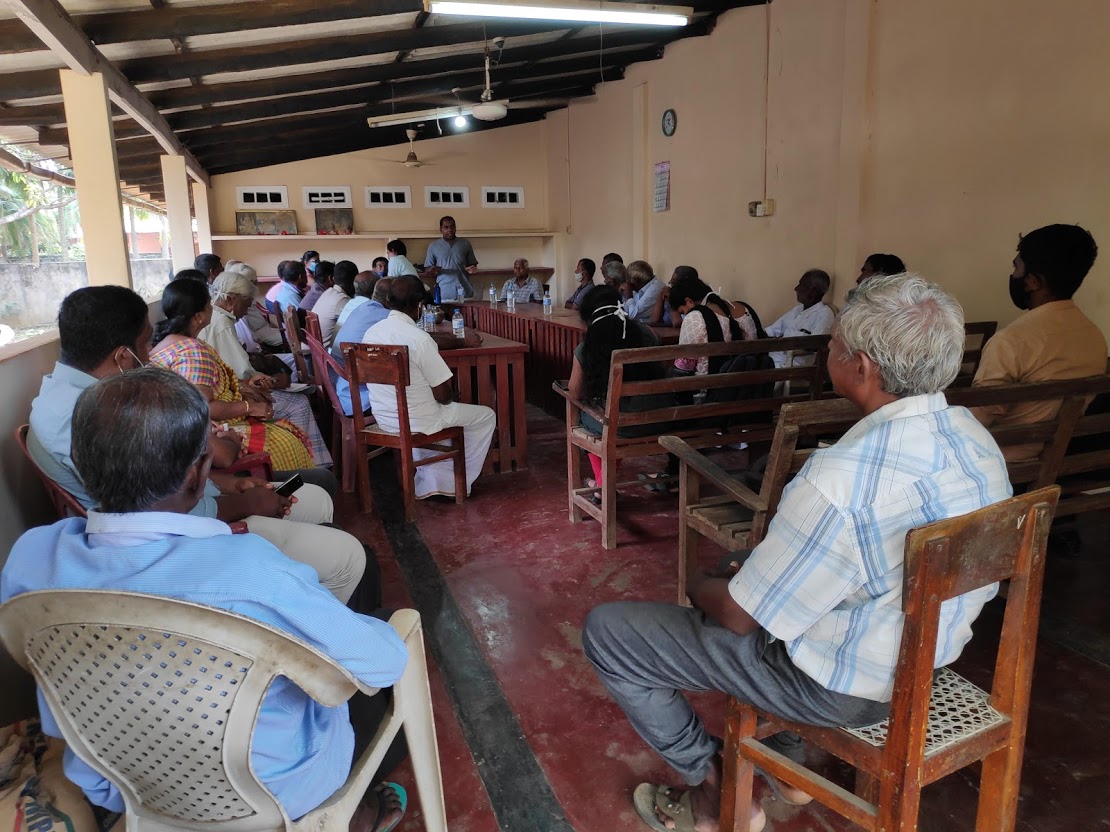 Supporting people with disabilities to make a living

Santha Rajarathnam, who lost her leg and her husband during the Sri Lanka's civil war, had been finding it tough using an old prothesis and trying to support her family on her earnings from cattle and poultry farming. Prosthetic limbs cost at least $170, which most Sri Lankans can't afford.
Thanks to the Australian Government's support of the Centre for Handicapped (CFH) in Kundasale, Santha and others like her can hope for a brighter future. The program provides prosthetic limbs to people who need them in the Kilinochchi and Mullaithivu Districts and supports their livelihoods, particularly in agriculture.
Santha has received a new prosthetic limb that has improved her mobility and her capacity to earn a better living. Prior to receiving her new prosthetic limb, Santha put on her six-year-old prosthetic leg and rode her bicycle to the market to sell her goods 15 kilometers away in the district capital, Kilinochchi.
"The prosthesis was too old to use for walking, and the pain was excruciating when it rubbed against the stump," Santha says.

"The first few years after the war were very difficult for me. I had no idea what I should do after losing my leg and how I should live. I felt very helpless. I had to keep my two children and my mother alive. Losing a leg made it very difficult to carry out daily activities.
"I'm so grateful to both the Centre for Handicapped and the Australian Government for their assistance."
The CFH program is funded under Australia's Direct Aid Program, as part of our assistance for stability and economic recovery from the COVID-19 pandemic in Sri Lanka that directly benefits the most vulnerable and marginalised.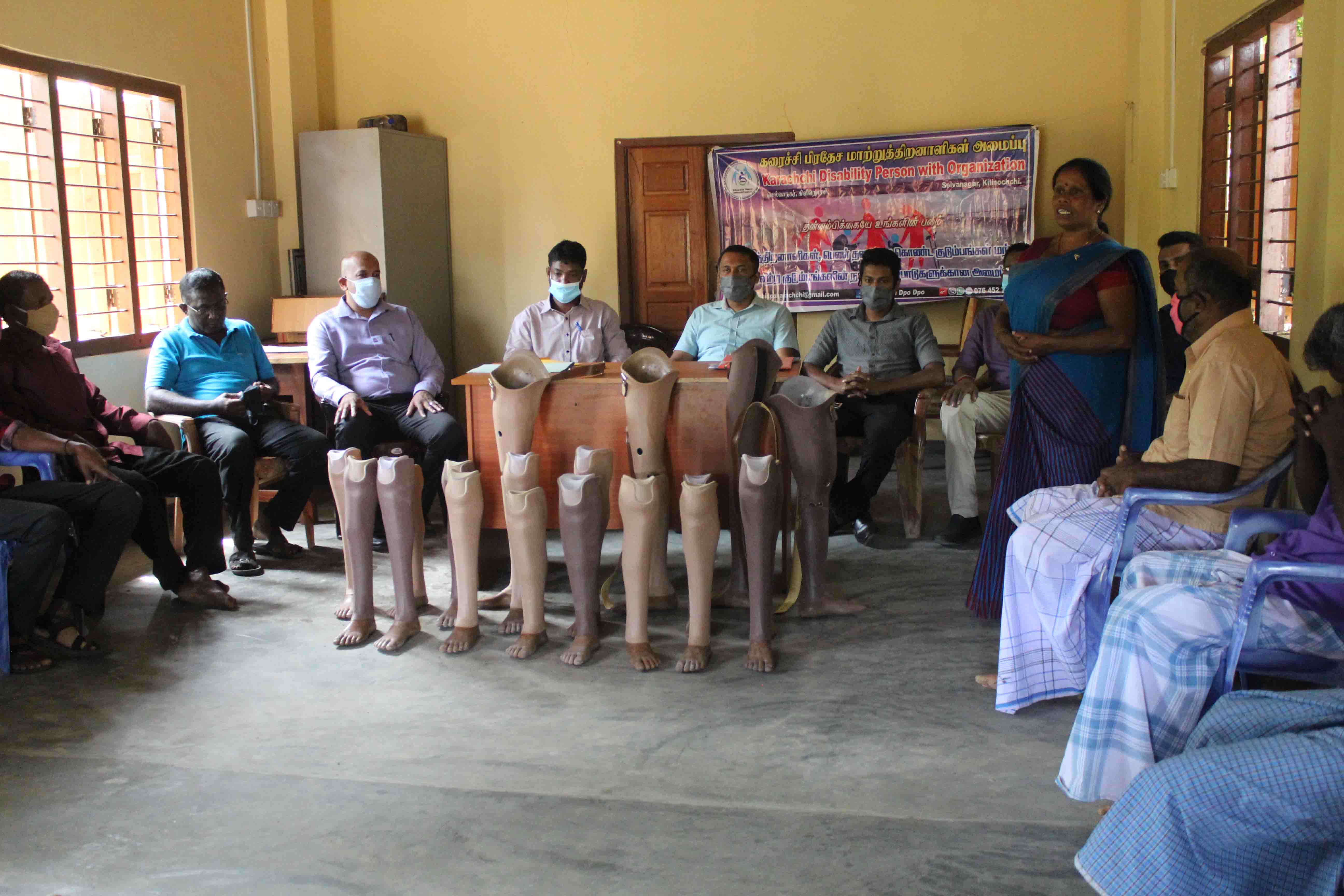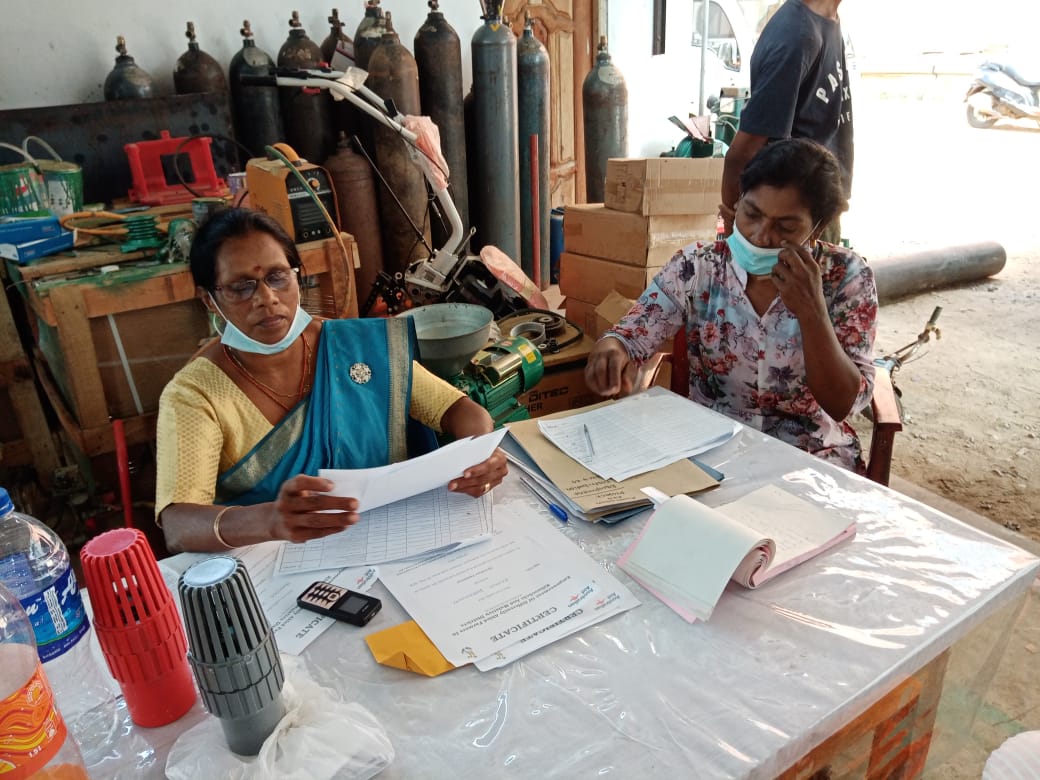 Scholarships
Australia Awards Scholarships
Scholarships for study in Australia have been an important component of the Australian Government's official development assistance program to Sri Lanka since the Colombo Plan in the 1950s. Australia Awards offer emerging leaders the opportunity to undertake study, research and professional development with the support of the Australian Government. The opportunities provided by Australia Awards develop the skills, knowledge and networks of individuals to drive change and contribute to development in their own countries and regions while maintaining strong links to Australia. Australia Awards Scholarships are granted on a competitive basis to Sri Lankan and Maldivian citizens who meet the eligibility criteria stipulated for their respective countries.
Full details regarding Australia Awards Scholarships, and details on how to apply, can be found by accessing the following website: https://australiaawardssouthwestasia.org/
Gender and Inclusion Plan
The Australian Department of Foreign Affairs and Trade (DFAT) addresses gender equality and social inclusion (GESI), both internally and externally, through a number of policies and strategies. The 2017 Foreign Policy White Paper states 'Australia's foreign policy pursues the empowerment of women as a top priority' and outlines disability inclusion as a cross cutting priority in Australia's international engagement on development, humanitarian assistance and human rights.
This whole-of-Post Inclusion Strategy places inclusion at the core of all advocacy, policy and programming activities of the AHC through a human rights-based approach to social equality.
Colombo Post Inclusion Strategy