Victorian State Elections
If you're going to be away from Victoria at any point between Monday 14 November and Saturday 26 November, you can still vote in the 2022 Victorian State election by enrolling as a postal voter.
Australian High Commission, Colombo will not be offering In-person voting services. Overseas voters are requested to visit the Victorian Electoral Commission website to learn more: VEC website or email the VEC at [email protected].
Update
The travel advice for Sri Lanka and Maldives has been updated. For further information:
Australia's Therapeutic Goods Administration (TGA) recognises Covaxin (manufactured by Bharat Biotech, India) for the purpose of establishing a traveller's vaccination status. Details ➡️ COVID-19 vaccinations | Smartraveller
Updated advices on visas to Australia: COVID-19 and the border (homeaffairs.gov.au)
Follow us on Facebook and Twitter to stay updated on local conditions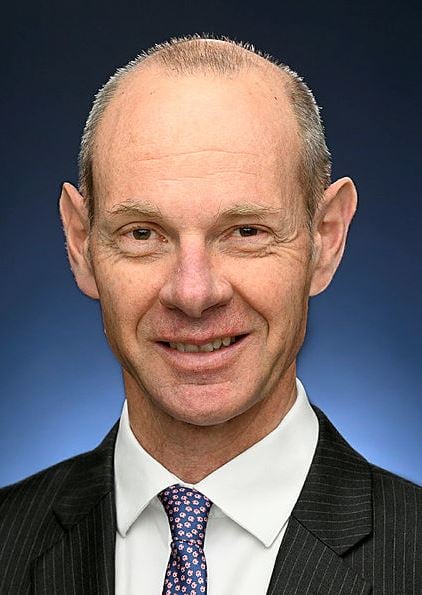 High Commissioner to Sri Lanka and the Maldives, Mr Paul Stephens
High Commissioner's Welcome
Welcome to the Australian High Commission's website, where you will find a wide range of information about our role and responsibilities in Sri Lanka and Maldives.
With Sri Lanka, Australia has been a close friend and partner since before independence, underpinned by extensive bilateral cooperation and people-to-people links. Australia's Sri Lankan community of 170,000 people makes a significant contribution to Australian society. Our relationship encompasses development cooperation, education and close collaboration on countering people smuggling. We support Sri Lanka as it makes progress towards meaningful reconciliation.

With Maldives, Australia has a longstanding and positive relationship, built around education, scholarships and a strong alumni network. We support the good governance reform agenda in Maldives.
On challenges in the Indo-Pacific region, Australia works actively with both Sri Lanka and Maldives to address shared interests, including the threats posed by transnational crime.
For Australians travelling or living in Sri Lanka or the Maldives, I recommend subscribing to the latest Travel Advice to receive updates through Smartraveller:
Sri Lanka: https://www.smartraveller.gov.au/destinations/asia/sri-lanka
Maldives: https://www.smartraveller.gov.au/destinations/asia/maldives
Also remember to follow Smartraveller on Facebook and Twitter!
LATEST NEWS
Response Support for Sri Lanka's Economic Crisis
Sri Lanka is currently going through a severe economic crisis. The United Nations has launched a flash appeal in Sri Lanka to support communities affected by the economic crisis. If you would like to donate affected communities in Sri Lanka, please find more information here.
ANZAC Day, 25 April, is one of Australia's most important national occasions. It marks the anniversary of the first major military action fought by Australian and New Zealand forces during the First World War. This ANZAC Day, friends and staff of the Australian High Commission joined with the New Zealand High Commission in Sri Lanka, Embassy of Turkey in Sri Lanka and our local partners to commemorate the 107th Anniversary of the landings at ANZAC Cove. More information can be found here.
The Direct Aid Program (DAP) is a flexible and competitive small grants program funded by the Australian Government and managed through the Department of Foreign Affairs & Trade's (DFAT) overseas posts.
Eligible organisations can submit applications by 16 January 2022, 5 PM (Sri Lanka Time). More information can be found here.
Australia's support for the MV X-Press Pearl coastal clean-up
On 16 June, Australia delivered essential coastal clean-up equipment to the Marine Environment Protection Authority (MEPA) to assist Sri Lanka's response to the MV X-Press Pearl incident. Australian High Commissioner to Sri Lanka David Holly presented the equipment to Ms Dharshani Lahandapura, Chairperson, MEPA.
The clean-up equipment provided included 11,000 coveralls and 1,000 gloves (manufactured in Sri Lanka by Australian company Ansell), and 30,000 facemasks, 200 goggles, 300 pairs of protective footwear and 200 helmets, valued at 20 million Rupees.
Australia's support for COVID-19 preparedness, response and recovery in Sri Lanka
The strong friendship between Australia and Sri Lanka goes back more than 70 years. In the unprecedented global crisis unfolding as a result of the COVID-19 pandemic, it's more important than ever that friends continue to support each other. The COVID-19 pandemic represents a significant challenge for governments and communities globally - including Australia. Our support will help Sri Lanka prepare for, and prevent, the spread of COVID-19, and to manage the social and economic impacts to come.
Further detail on our support can be found here.
Australia's support for COVID-19 preparedness, response and recovery in Maldives
As Indian Ocean neighbours, Australia and Maldives share a long-standing and growing bilateral relationship. Australia has committed AUD 630,000 to support Maldives' response to COVID-19, including:
- Provision of Personal Protective Equipment (PPE) for frontline workers;
- Improved access to support services for women and girls; and
- Improved access to COVID-19 information for the blind and visually impaired.
Further detail on our support can be found here.
International Students in Australia
The Australian Government recognises that COVID-19 is affecting international students in Australia, who are friends, colleagues, classmates and members of the Australian community. On 4 April 2020, the Australian Minister for Education, the Hon Dan Tehan MP, said the Australian Government had agreed that:
- international students who had been in Australia for longer than 12 months who find themselves in financial hardship would be able to access their Australian superannuation
- international students would be able to work up to 40 hours per fortnight
- the Government would increase flexibility for a number of regulations to make it easier for international students to continue their studies in Australia should they wish to do so
- the Government would be flexible in cases where COVID-19 has prevent international students from meeting their visa conditions (such as not being able to attend classes).
A factsheet for International Students in Australia can be found here.
More information can be found at the Study in Australia webpage.
Important changes to Smartraveller
Smartraveller has the latest, authoritative travel advice so you can be informed and prepared about overseas travel. Subscribe to receive travel advice updates - by simply supplying your name and email address – straight to your inbox.
You can now also subscribe to the new SMS service - by supplying your mobile number – to receive critical alerts in the event of a crisis overseas.
In a crisis, Smartraveller will activate a crisis page on its website. It will make it easier for you or someone you know to contact the Australian Government if you need help. It will supplement the consular emergency hotline.
Visit www.smartraveller.gov.au to subscribe or connect with Smartraveller on Facebook and Twitter.