The Voice referendum will be held on 14 October 2023
Voting in the 2023 Referendum
On 14 October 2023, Australians will be asked to vote in a referendum to alter the Constitution.
The Australian High Commission in Colombo will be an in-person voting centre and postal vote collection centre.
All eligible Australians living in or visiting Sri Lanka will be able to vote.
To be eligible to vote, you must be enrolled. Please ensure that your enrolment details are up to date at the Australian Electoral Commission (AEC) website.
The Australian High Commission in Colombo will be offering in-person voting services from 3 October. Please refer to the below schedule
Tuesday, 3 October 2023
Wednesday, 4 October 2023
Thursday, 5 October 2023
Friday, 6 October 2023

10:00-14:00 hours
10:00-14:00 hours
10:00-14:00 hours
10:00-14:00 hours

Monday, 9 October 2023
Tuesday, 10 October 2023
Wednesday, 11 October 2023
Thursday, 12 October 2023
Friday, 13 October 2023

10:00-14:00 hours
10:00-14:00 hours
10:00-14:00 hours
09:00-15:00 hours
09:00-15:00 hours
Appointments are not required however photo identification, such as a valid driver's licence or passport, is required to enter the High Commission.
If you are overseas and are unable to vote in-person, you can apply for a postal vote. Postal vote packs will be sent to you from Australia by courier, so you are encouraged to apply as early as possible. The latest date to request a postal vote is 6pm, Wednesday 11 October 2023 local time.
You can return your postal vote directly to the AEC in Australia or you can drop it off at the High Commission no later than Friday 13 October 2023.
It is not compulsory to vote if you are not in Australia at the time of the referendum. If you will be overseas at the time and unable to vote, you can advise the AEC by completing and returning the Overseas Notification Form.
Additional information on the referendum and voting is available from the AEC website and Smartraveller.
High Commissioner to Sri Lanka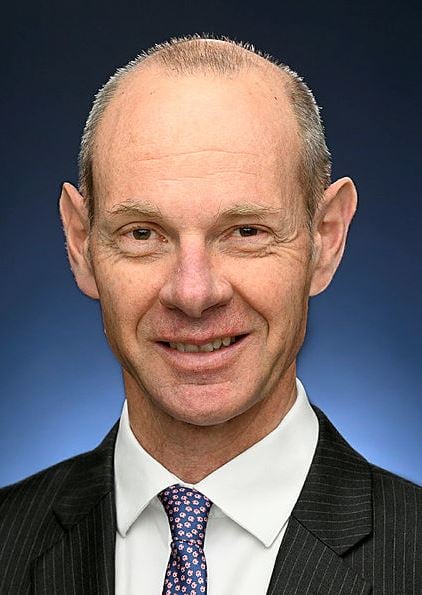 High Commissioner's Welcome
Welcome to the Australian High Commission's website, where you will find a wide range of information about our role and responsibilities in Sri Lanka.
With Sri Lanka, Australia has been a close friend and partner since before independence, underpinned by extensive bilateral cooperation and people-to-people links. Australia's Sri Lankan community of 170,000 people makes a significant contribution to Australian society. Our relationship encompasses development cooperation, education and close collaboration on countering people smuggling. We support Sri Lanka as it makes progress towards meaningful reconciliation.
On challenges in the Indo-Pacific region, Australia works actively with Sri Lanka to address shared interests, including the threats posed by transnational crime.
For Australians travelling or living in Sri Lanka, I recommend subscribing to the latest Travel Advice to receive updates through Smartraveller:
Sri Lanka: https://www.smartraveller.gov.au/destinations/asia/sri-lanka
Also remember to follow Smartraveller on Facebook and Twitter!
Update
The travel advice for Sri Lanka has been updated. For further information:
Australia's Therapeutic Goods Administration (TGA) recognises Covaxin (manufactured by Bharat Biotech, India) for the purpose of establishing a traveller's vaccination status. Details ➡️ COVID-19 vaccinations | Smartraveller
Updated advices on visas to Australia: COVID-19 and the border (homeaffairs.gov.au)
Follow us on Facebook and Twitter to stay updated on local conditions
Important changes to Smartraveller
Smartraveller has the latest, authoritative travel advice so you can be informed and prepared about overseas travel. Subscribe to receive travel advice updates - by simply supplying your name and email address – straight to your inbox.
You can now also subscribe to the new SMS service - by supplying your mobile number – to receive critical alerts in the event of a crisis overseas.
In a crisis, Smartraveller will activate a crisis page on its website. It will make it easier for you or someone you know to contact the Australian Government if you need help. It will supplement the consular emergency hotline.
Visit www.smartraveller.gov.au to subscribe or connect with Smartraveller on Facebook and Twitter.
LATEST NEWS
Sydney World Pride Reception 2023
On 30 March 2023, High Commissioner Paul Stephens hosted an event at Australia House to celebrate the success of Sydney World Pride 2023 and bring together LGBTIQ activists, representatives from the Sri Lankan government and police force as well as the diplomatic corps for an evening of conversation and networking on issues around gender diversity and Sri Lanka.
75th Anniversary of Diplomatic Relations between Australia and Sri Lanka
On 27 January 2023, High Commissioner Paul Stephens hosted a reception to celebrate the 75th anniversary of diplomatic relations between Australia and Sri Lanka. This event was attended by key Sri Lankan government officials, members of the diplomatic community and other partners across development, education, trade and investment sectors.
Australia's support for COVID-19 preparedness, response and recovery in Sri Lanka
The strong friendship between Australia and Sri Lanka goes back more than 70 years. In the unprecedented global crisis unfolding as a result of the COVID-19 pandemic, it's more important than ever that friends continue to support each other. The COVID-19 pandemic represents a significant challenge for governments and communities globally - including Australia. Our support will help Sri Lanka prepare for, and prevent, the spread of COVID-19, and to manage the social and economic impacts to come.
Further detail on our support can be found here.
International Students in Australia
The Australian Government recognises that COVID-19 is affecting international students in Australia, who are friends, colleagues, classmates and members of the Australian community. On 4 April 2020, the Australian Minister for Education, the Hon Dan Tehan MP, said the Australian Government had agreed that:
- international students who had been in Australia for longer than 12 months who find themselves in financial hardship would be able to access their Australian superannuation
- international students would be able to work up to 40 hours per fortnight
- the Government would increase flexibility for a number of regulations to make it easier for international students to continue their studies in Australia should they wish to do so
- the Government would be flexible in cases where COVID-19 has prevent international students from meeting their visa conditions (such as not being able to attend classes).
A factsheet for International Students in Australia can be found here.
More information can be found at the Study in Australia webpage.